The collaborative platform that moves your work forward
*No commitment, no credit card
One platform for all your customer relations and sales processes
Manage all your prospects, contracts and customers in one place. What do you want to manage with monday CRM?
Get a clear view of your
sales pipeline to boost productivity
Easily create agile workflows to support your product, design and R&D teams.
Customizable to fit your
sales cycle
Easily customize your CRM to work for you, without the need for a developer. Modify contract signature steps, add as many columns as you like, manage multiple pipelines at once, and much more.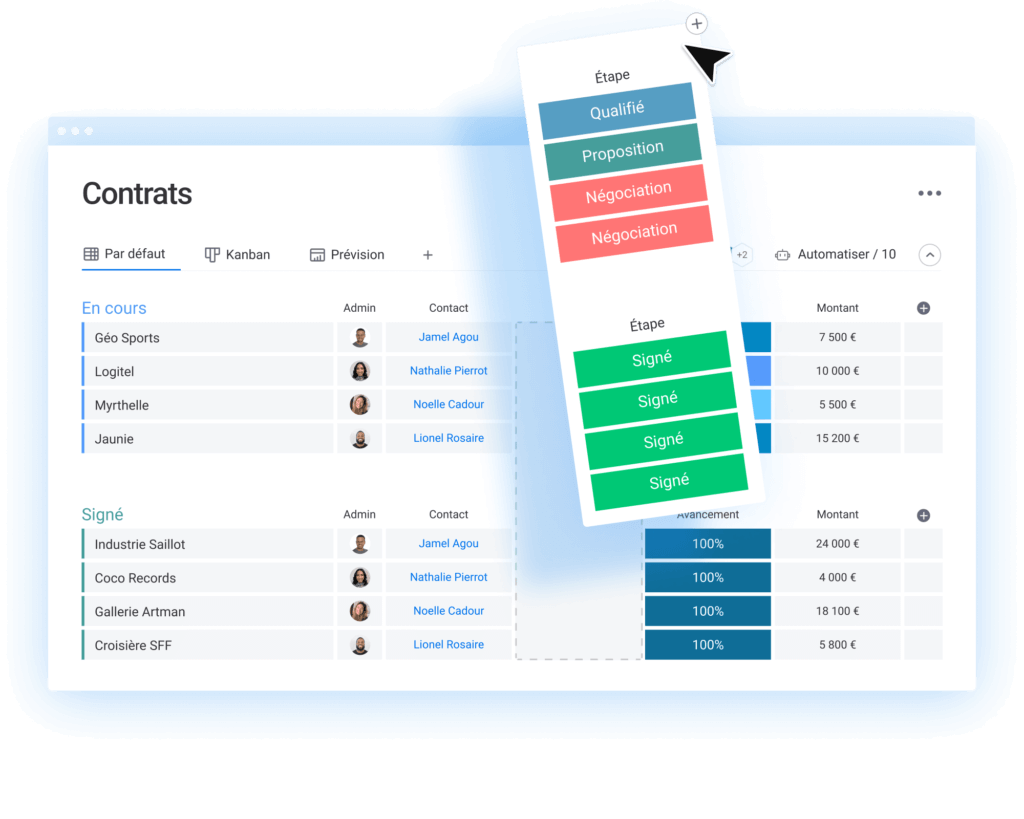 Save valuable time by automating sales processes
Close more deals by automating manual tasks. Automatically assign leads to sales reps, set reminders for upcoming activities, automate follow-ups based on time spent, and much more.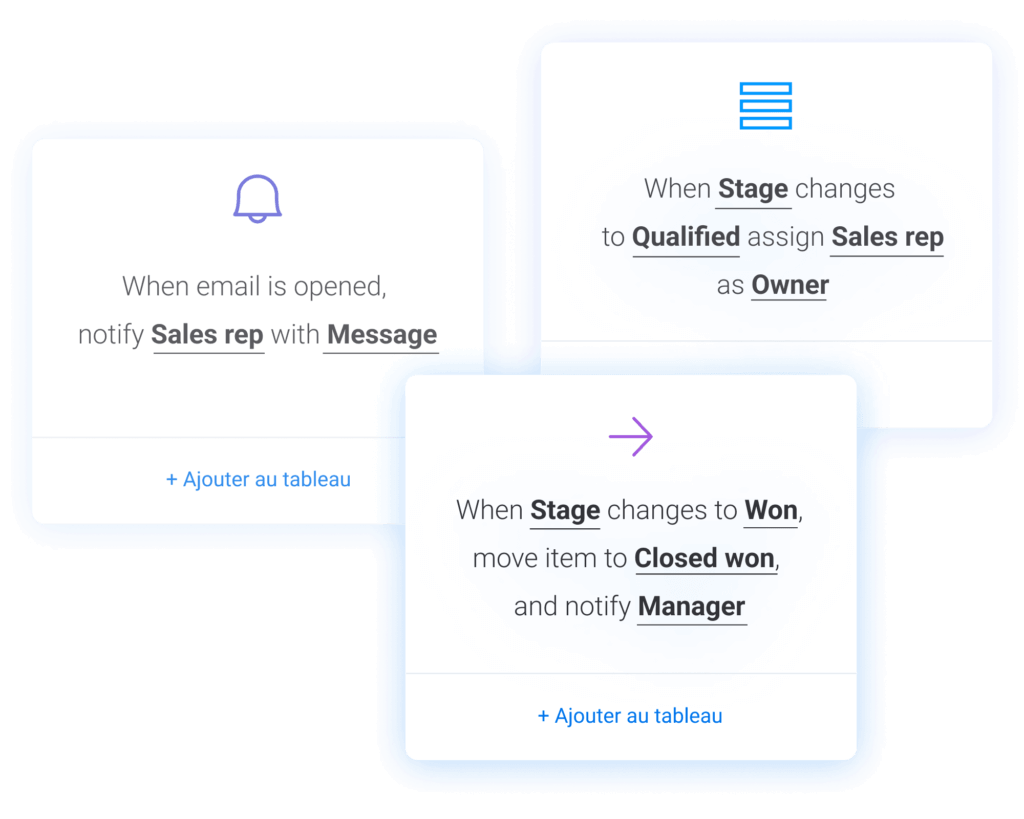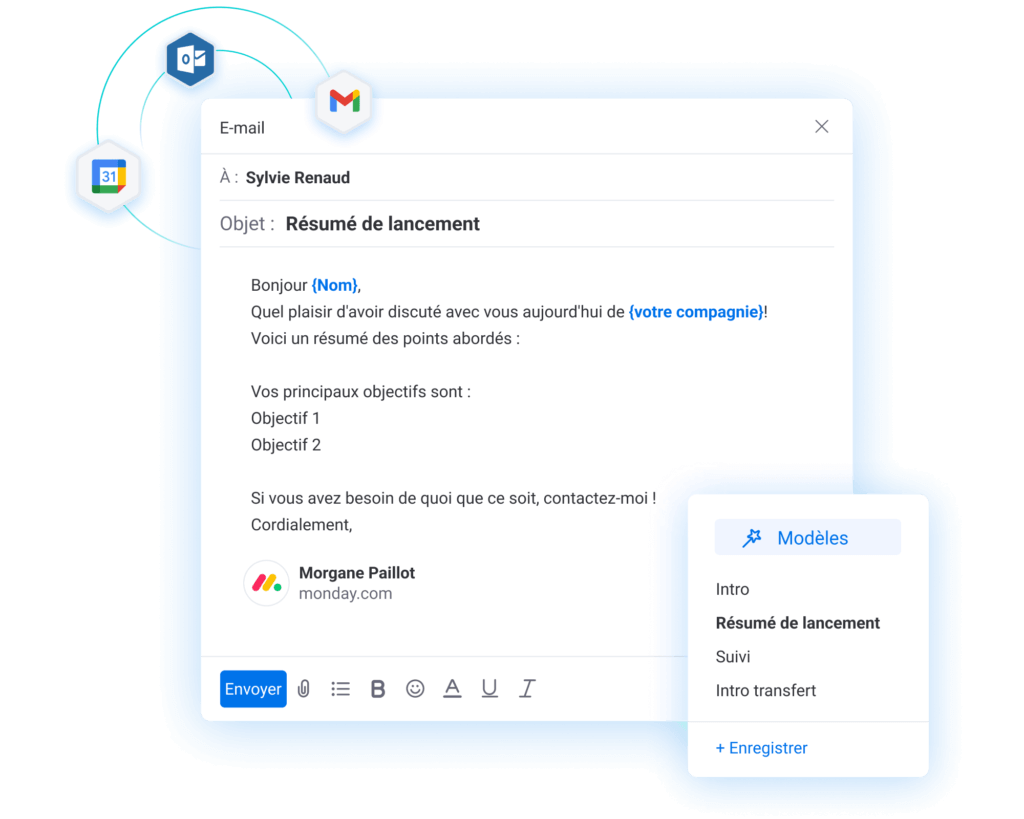 Centralize
customer communications
Communicate effectively with your contacts by integrating your e-mails. Automatically log sent e-mails, track interactions and use personalized e-mail templates to save time.
From pre-sales to after-sales
on a single platform